With the all-female staging of 'Medea' which is currently on at the Bristol Old Vic', we take a look at what drives productions to be exclusive to women
The Independent, Monday 15th May
"You can trace the all-male norm right back to ancient Greece and then into Shakespeare's time," the theatre director George Mann tells me. "When women were forbidden to be on the stage. The power of subverting that norm is still resonating – shocking, but all the more reason to do it."
Mann's Medea is the latest bold production taking the British theatre scene by storm by utilising an all-female cast at Bristol Old Vic. But despite the growing trend, those wishing to play around with gender roles have not been congratulated for innovation by all.
Director Phyllida Lloyd spoke of some audience members being "quite condescending" and "outraged at the audacity" of the "unashamed feminist mission" of her all-female Julius Caesar, the first of her landscape-altering Shakespeare trilogy at Donmar King's Cross, which also includes Henry IV and The Tempest. And further experiments with gender-fluid Shakespearean castings have provoked less than favourable reactions from reputable playwrights and critics, with Ronald Harwood quoted as calling castings such as Glenda Jackson as King Lear an "insult to the playwright"; and Dominic Cavendish suggesting Tamsin Greig's stint as Malvolio in Twelfth Night at the National Theatre was "contributing to the death of the male lead".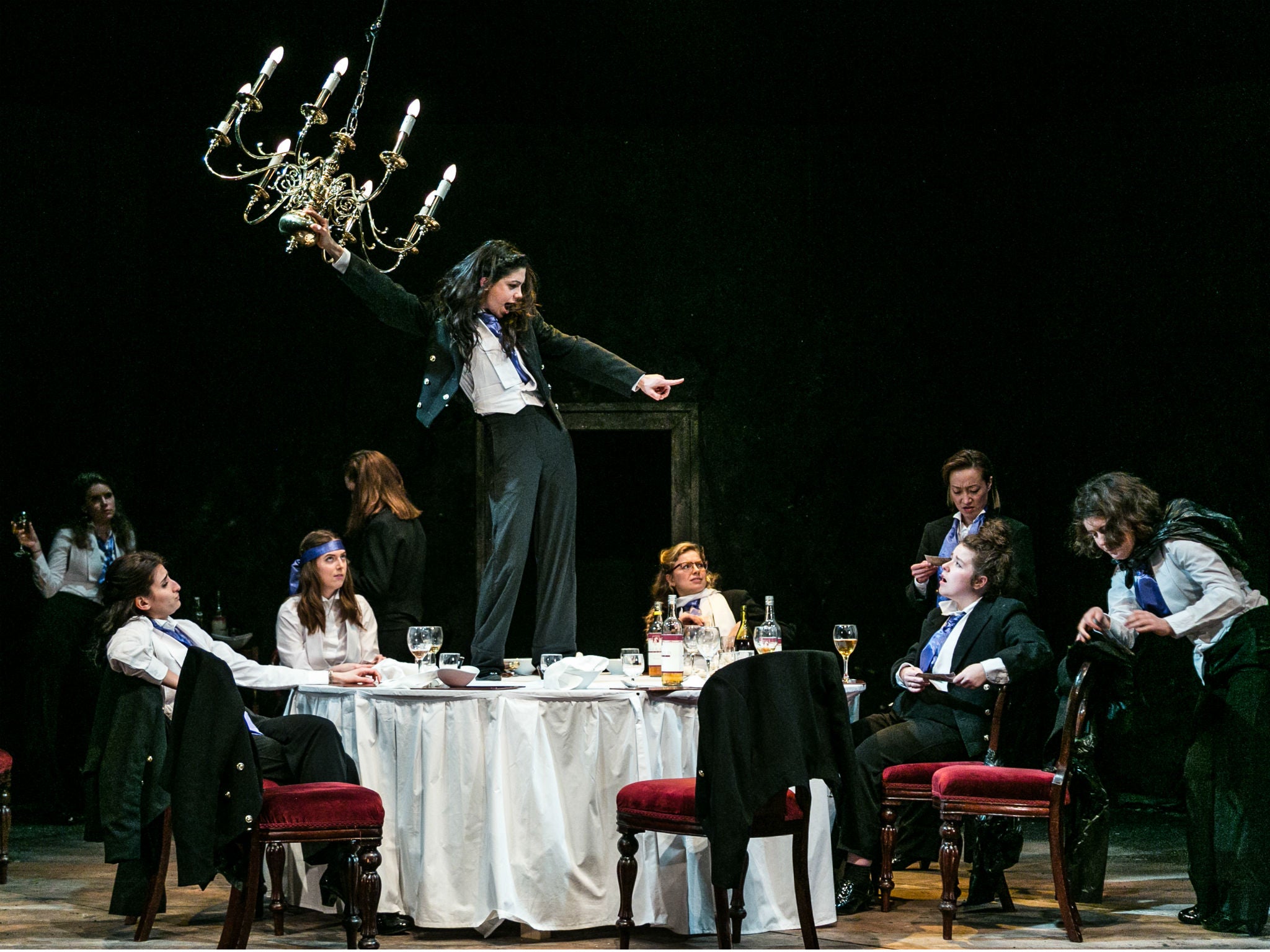 So what is the drive behind this new wave of all-female and gender-fluid casting? And what are directors such as Mann aiming to achieve by flying in the face of convention?
Mann sees the choice of a female-driven Medea as very much a product of the current political climate, "when powerful politicians are marginalising female voices, powerful women are undermined by elements of the press and feminism is forced to revisit old battles". Interweaving Euripides' Greek tragedy with a contemporary tale of female injustice written by Nigerian-born Chino Odimba, the play aims to put two women's fight for justice and voice – though thousands of years apart – into stark parallel.
Forming his debut as sole director for Bristol Old Vic, Mann spoke about being drawn to Medea's struggle, partly because of his own experience of divorce as a child – "and in this story Medea and Jason are basically going through one of the worst divorces in dramatic history" – but also her portrayal over centuries "as a kind of witch or a monster, this evil child killer". In contrast, Homer's Odysseus, he points out, is not viewed in such a way, despite "raping and pillaging an island with his men, having sex with a load of nymphs, then returning to Penelope saying he has missed her – the way Homer tells it is very male-orientated." He likens the imbalance in sympathy and empathy to the common perspective onHamlet, who in Shakespeare's much-loved play is essentially plotting to kill, "but we don't hate him for it, we love him".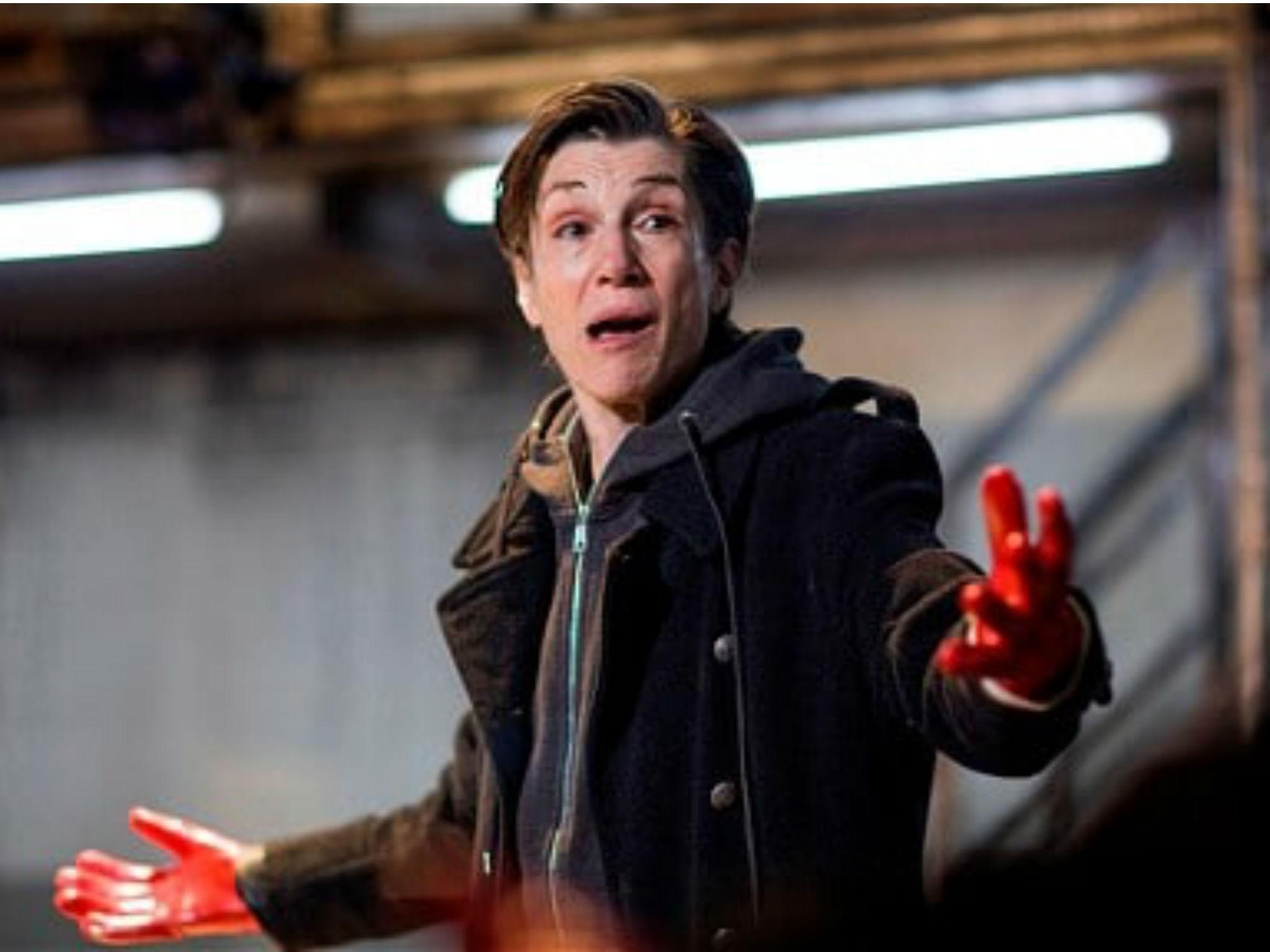 Mann hopes with this production to redress the balance and reframe Medea, "for audiences to see her in a new light, in a different, more complex way and not judge her in binary opposites – as good or evil – all these simplistic ways, or demonise her as a woman". But when challenged on why the insistence on an all-female cast, he explains that his desire to change perspectives goes beyond that of just this one character. He sees the discomfort that exists in audiences of only women being on the stage as a signal that inequality persists, "the internal sigh, 'ugh, it's going to be all female', that women and men confess to experiencing before being won over", as was the case for the co-artistic director of his production company Nir Paldi's all-female Bucket List, which had its London premiere at Battersea Arts Centre and toured the UK this year. He is also spurred on by the way he sees things are right now in the world: "With the whole Donald Trump pussy grabbing affair, I felt like 'bloody hell', I thought we were in one place in the Western world and I suddenly realised we're not, we're regressing – I found that really disturbing… I felt a sense of responsibility and wanted to do something in some way. So that was a massive part of the casting, as was an education for myself."
For him the act of staging an all-female Medea is "overtly political in a sense", believing that such acts can have the power to "disrupt the status quo, and create a new space. And it's into that new space we pour our thinking, where new ideas can grow and evolve." In response to whether a single gender on the stage is a step too far, beyond the ultimate goal of equality, he asserts that subtle steps just aren't enough: "It has to be violent. Of course theatre is not war, but there is a necessary shake-up that happens when it makes people uncomfortable or it provokes them. Those who perhaps do not have such a feminist perspective and are sitting comfortably in the status quo will be made to question that and to think deeply about where they stand in the world."
Lloyd explains her decision to stage the Shakespeare trilogy as triggered by "outrage at the amount of resources put behind projects for men – with every job for a woman there are two for men." As well as a realisation that stage opportunities for actresses narrow as they age, with lead actress, 66-year-old Harriet Walter, having "run out of road in the classical repertoire". By opening up male roles you could open up those opportunities. And when asked why not simply reverse gender roles, Lloyd felt the casting could shed new light on old material: "It's clearer when you have just one gender or another," she says, suggesting that, counterintuitively, "it allows you to stop thinking about gender and focus on what Shakespeare was really trying to show, what the characters are actually telling us, the patterns evoked. And of course, the comedy."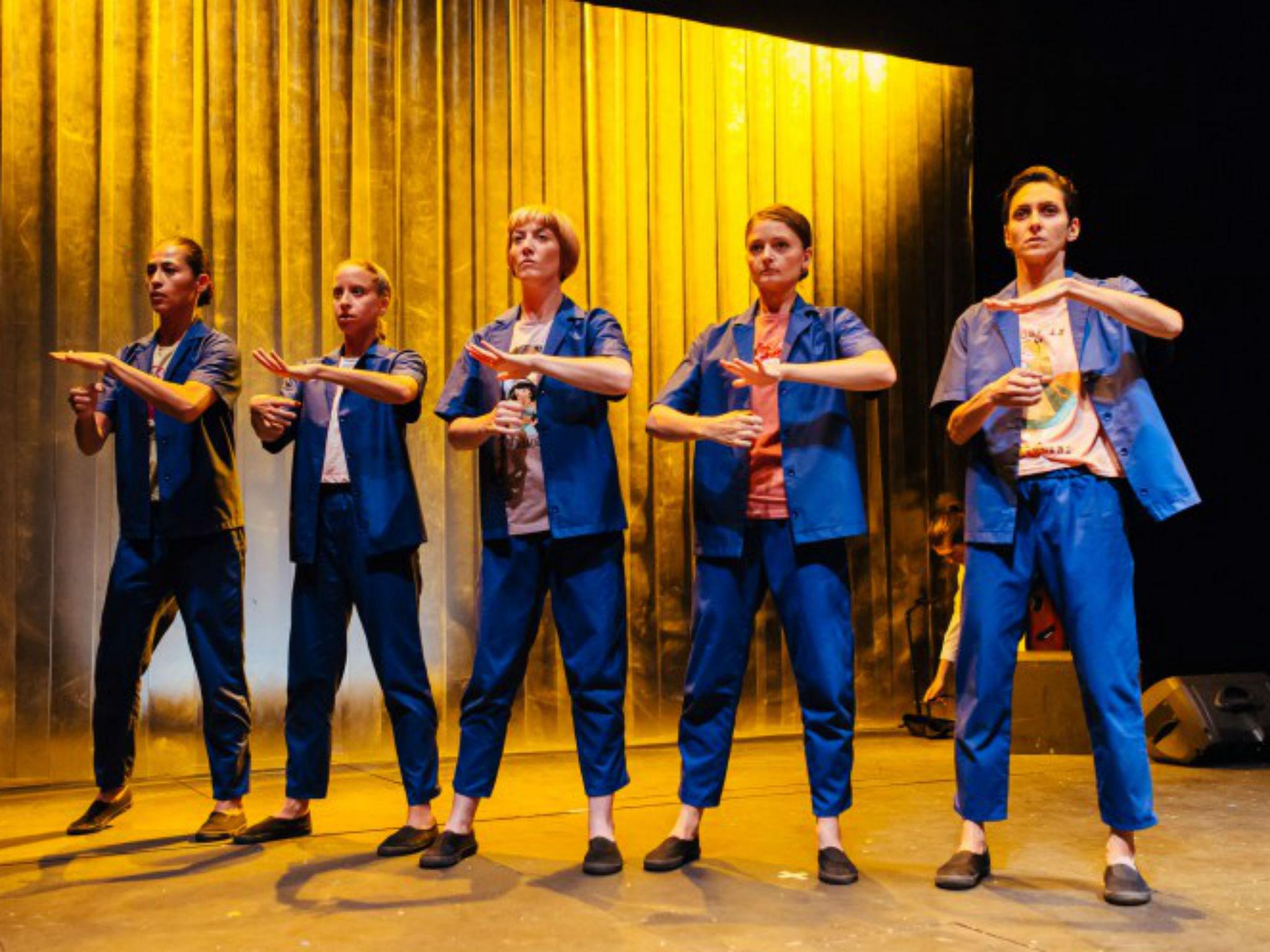 But Lloyd did not just stop her experiment in bringing women in to play male characters, she reached out to a group of people who appeared to be "unsuitable for the traditional stage" in terms of age, ethnicity, gender, nationality or class: "The cast appeared to be refugees from culture. Here we had a very small Spanish lady playing the Earl of Northumberland. And the most extraordinary combustion happened – you could see the audience were closing the gap between the people and the roles themselves." And by performing the pieces as if inmates in a women's prison, the context created "a more androgynous world from which to perform, with a certain energy about the crew". She relayed the journey she took with the ensemble, studying men's behaviour and body language, learning to take their space on the stage, not to modify their voice and accents to "BBC language. We were hearing words never spoken by women on stage before – same score, different instruments."
The show's aim was not only to open up a space on the stage but in audiences as well: "Our project was trying to address access to the crown jewels of culture: who habitually performs and who watches and who feels excluded," she says, recalling playing Henry IV to Bangladeshi Muslim mothers in Tower Hamlets, subsequently motivated to start their own drama group, rehearsing Romeo and Juliet, and youths at a Brooklyn state school, thrilled at seeing something of themselves represented on the stage.
Cressida Carré, director of Posh at Pleasance Theatre, was herself inspired by Lloyd's Henry IV, the usually dense language of the Bard brought to life by the sole gendered casting: "It was so clear, clearer had I seen it done traditionally. I heard that language more, and am hearing that of Posh more now, because it is coming out of a female mouth." Written by Laura Wade, the play presented a different challenge: her cast of actresses sought to contend with the supremely masculine world and language of the Oxbridge gents consistently dominating the backrooms of British politics: "Posh is so masculine, so male and so very much set in this man's world and the Bullingdon Club. We're looking at class, entitlement, privilege but also at pack mentality, at urban gangs but within a class we don't normally associate with that. And although that class is accessible to women, they are just not allowed in this club."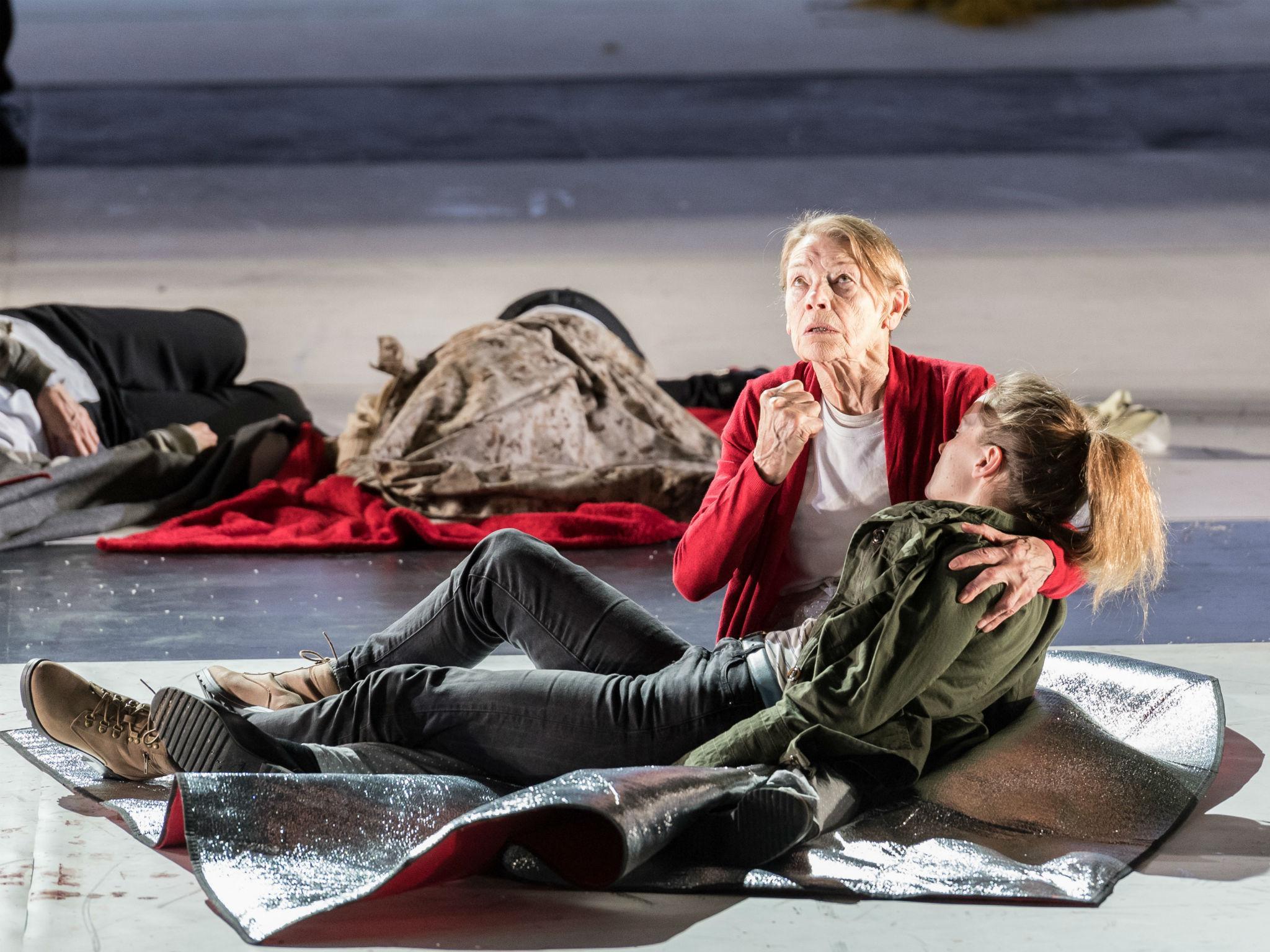 As for Lloyd, switching gender roles was not only about women playing men, but finding new ways to explore those particular characters: "It's not women trying to be men. It's female actresses, playing that character, who happens to be called James or Miles or Alistair. In rehearsals we had many talks about that physicality and gender neutrality. But what became very apparent is that they are playing the truth of the scene."
Crucially for Carré, though, was the size of the roles available in the play that presented the greatest opportunity for her all-female experiment: "Having a cast of 12 females with fabulously juicy, decent roles they could really get their teeth into, where they could absolutely own that kind of character in a non-defined way – because very often, though a generalisation, a woman will be a mother, wife, girlfriend, or secretary – just to have roles that were this size and it be an ensemble piece was something I thought would be fabulous for the all-female cast."
And Carré also feels the surge in such experiments as a sign of the times, recalling the political climate as they were in planning stages: "Theresa May just got in, and Hillary Clinton, obviously as we all know, nearly got in, then Nicola Sturgeon in Scotland, Angela Merkel in Germany, the Prime Minister in India – I made this link to women in power, thinking, if this were a women's club, how different would it be? How would the country be run, how would the world be run? How would it influence all the areas that these men have a massive influence over?" She points to the fact that many industries, beyond politics, though now looked upon as more gender equal, behind the scenes simply aren't.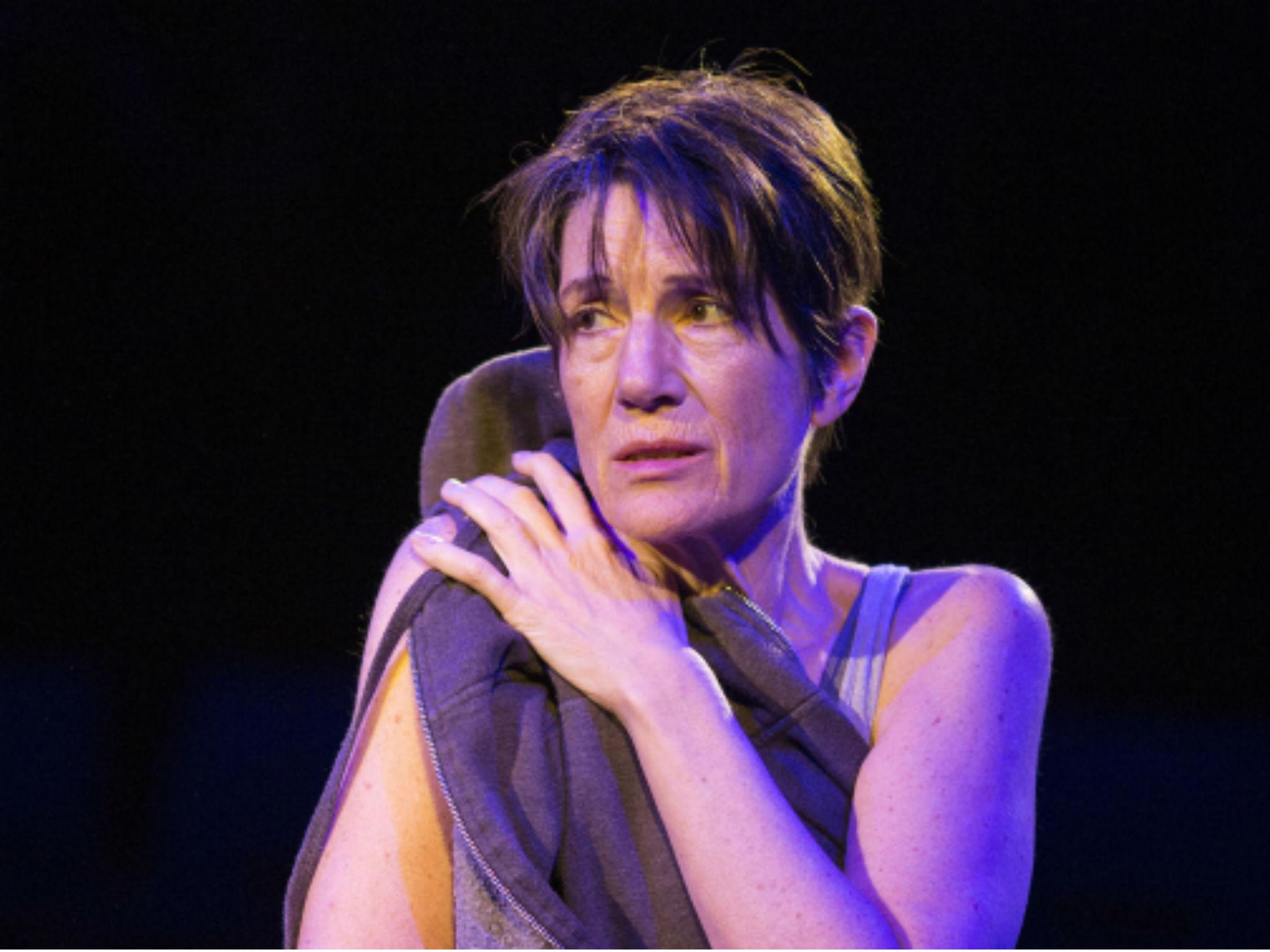 The truth is, it would be ridiculous to suggest that such casting experimentations are somehow damaging to our theatre culture, which like the arts themselves, is ostensibly rooted in a sense of liberalism and open-mindedness. As Carré emphasises about switching things up: "That's not how it is going to be forevermore. Sometimes it works, sometimes it doesn't. But it's just interesting to see: to see if regendering accentuates the message or gives a different message. And while Shakespeare's disproportionately male-charactered plays still dominate so much of theatre programming, let's open up that space to some different people."
For Mann, theatre can be a wonderful medium for changing perspectives: "It's live, it's immediate, it's visceral. It's there in front of your face." And with Medea, he hopes to violently bring to light regressive inequality on the stage and beyond: "We should accept only having women on the stage and embrace it – and celebrate females doing everything a male can do."
'Medea' is showing at the Bristol Old Vic until 27 May
First published on The Independent, Monday 15th May