On the Saturday of London Fashion Week, Mimi Tran presented her autumn/winter 2018 collection at the beautiful Freemason's Hall. Entitled Snowflake, the collection was described as "drawing inspiration from an icy arctic breeze".
This theme was evident in gently varying but striking silhouettes, each one uniquely different from the one before, sculpting the figure whilst fabrics also draped gracefully from the waist to the floor.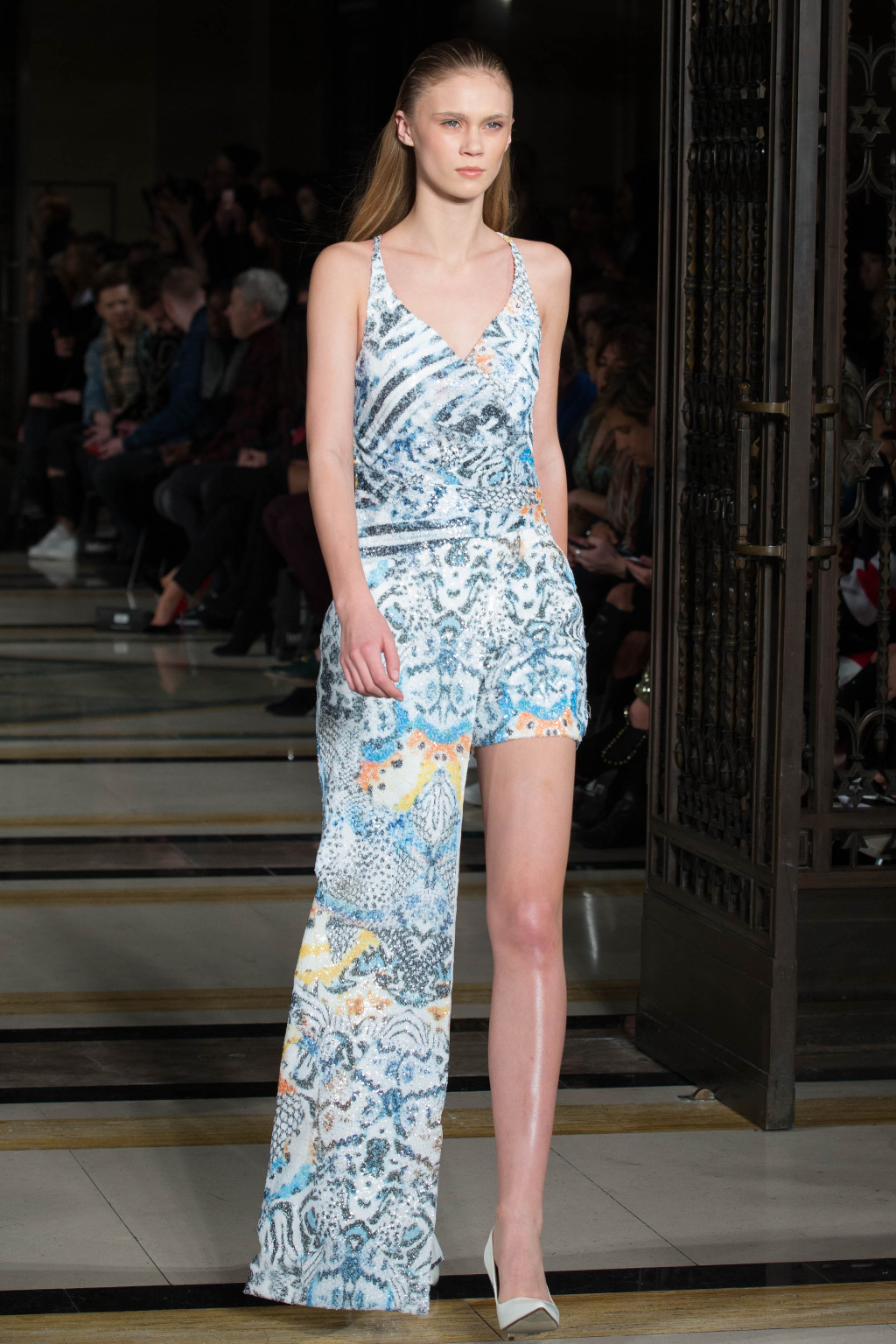 The more ornate, statement gowns in luminous gold, sexy black and bold hues were presented alongside a range of ready-to-wear pieces in frosted shades, all complete with exquisite detailing and innovative dimensional patterns.
Furs, beading and sheer fabrics exuded luxury in floor-length gowns while more structured textiles were formed in tailored jackets, thigh-reaching dresses and flesh-baring cropped tops and shorts.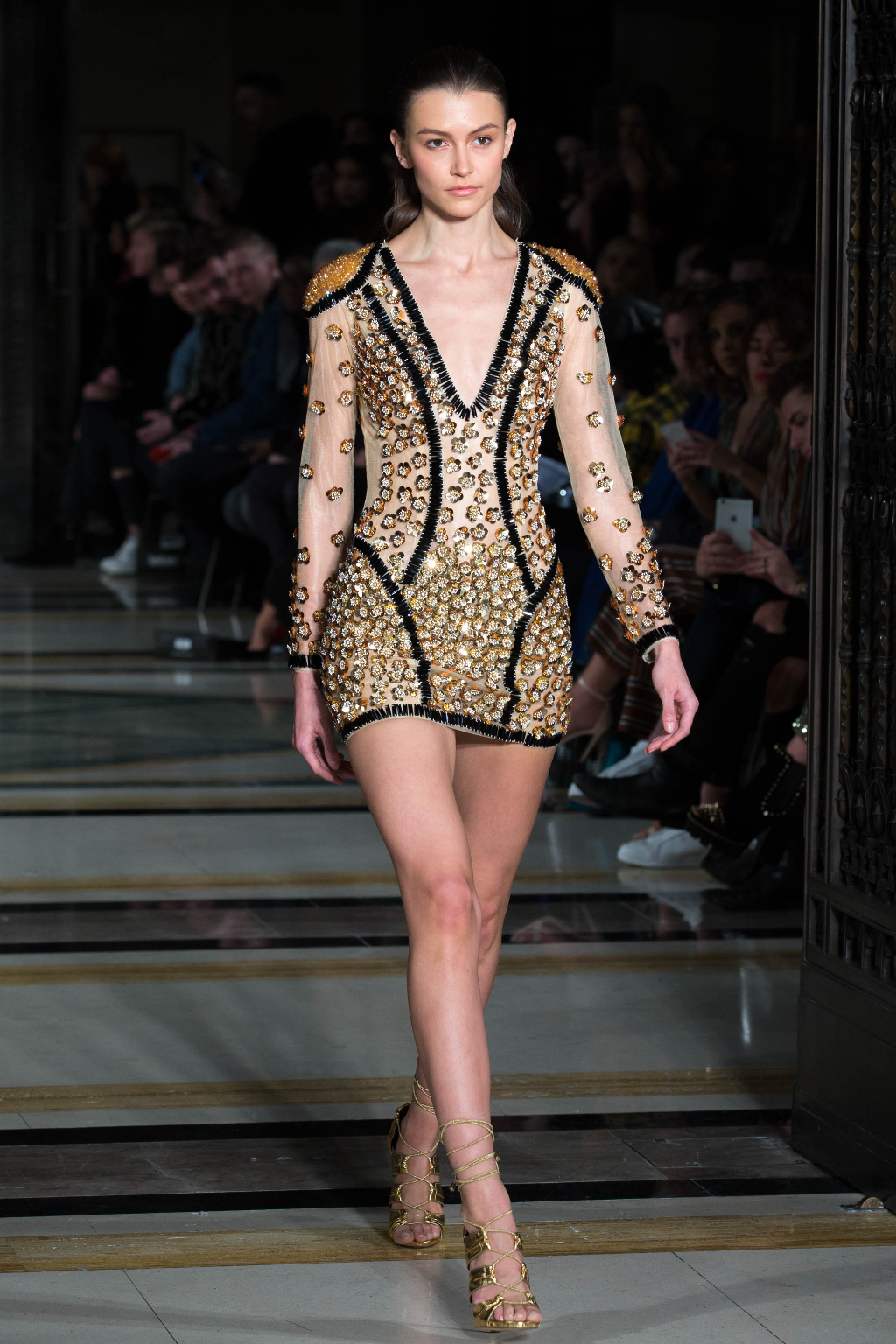 Gold and silver detailing further carried the snowflake theme and added an extra glint of shimmer to cream and white fabrics.
A standout couture bridal gown led the final runway walk for the collection, with a stunning regal full skirt.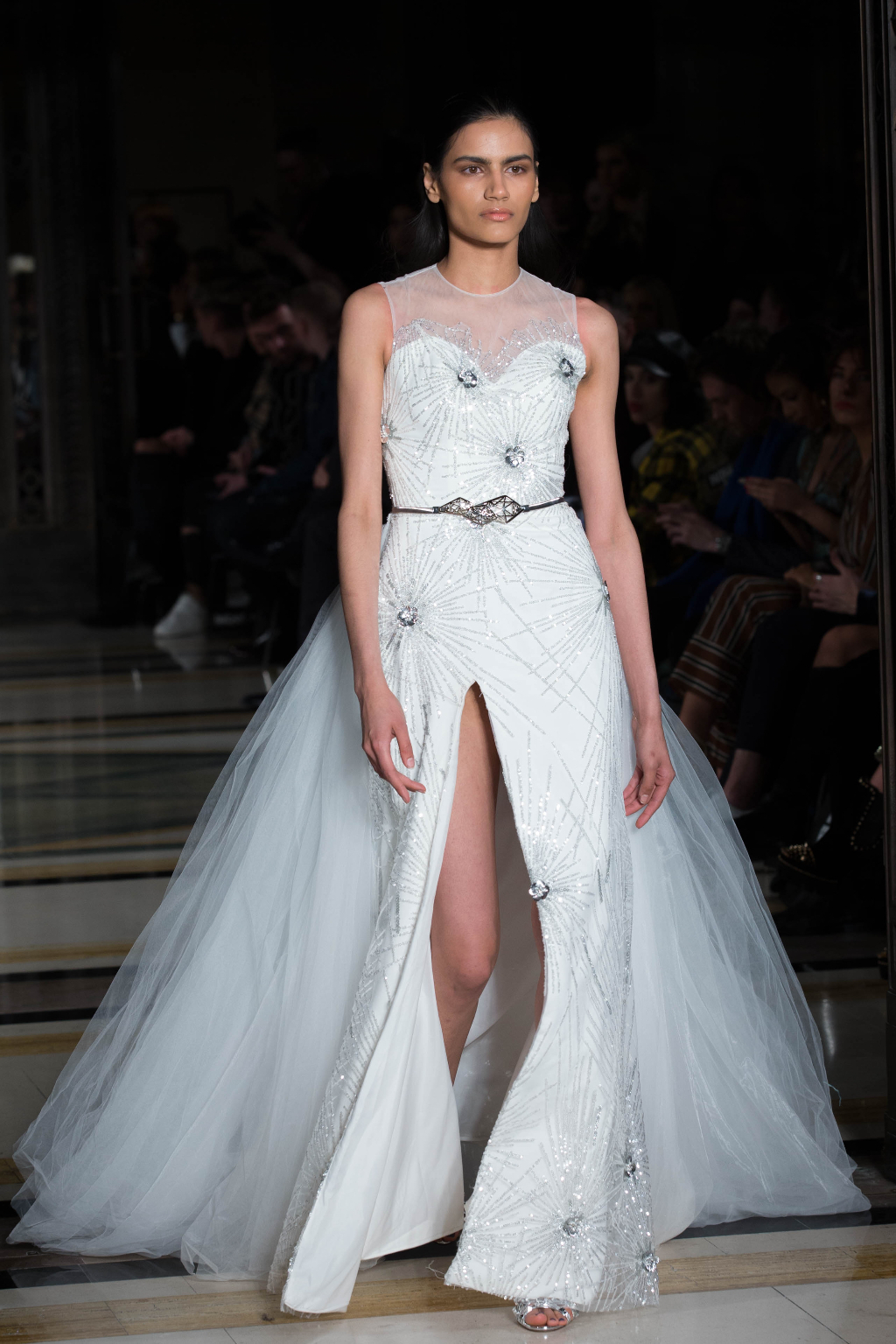 The designer, Mimi Trans, was born in Vietnam but relocated to Paris at the age of seven where she was recognised as a gifted child in freestyle art. She later moved to the US at the still tender age of 14.
She eventually launched a collection in her name back in 2013, since which time her styling has evolved from alluring cocktail dresses that accentuated feminine curves to the more dramatic red carpet-ready gowns on display for the 2018 season.
The San Francisco-based label is now sold in selected boutiques across the world.
By Sarah Bradbury. First published on The Upcoming on 17th February 2018.
Photos: Huw Jenkins